1 • 2 • 3 • 4 • 5 • 6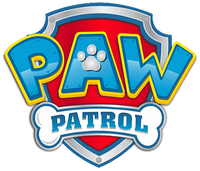 Season 4 is the fourth season of PAW Patrol. The season premiered on February 6, 2017 with "Pups Save a Blimp"/"Pups Save the Chili Cook-Off", and finished with "Sea Patrol: Pups Save Puplantis", which premiered on January 15, 2018. The season finished with 26 episodes.
On April 15, 2016, a post was made on Christian Distefano's Twitter & Facebook page confirming that the voices for the first Season 4 episode had been recorded. An official announcement by Nickelodeon was made on June 21, 2016.
Writers
Here is a list of writers for Season 4 and how many episodes they wrote. This list is in most-to-least order.
Episode List
Each listing will contain the episode number, name, original U.S. airdate, and its writer.
---
---
---
---
---
---
---
---
---
---
---
---
---
---
---
---
---
---
---
---
---
---
---
---
---
---
---
Season 4 Trivia
Title Cards